CA Shyamli Sharma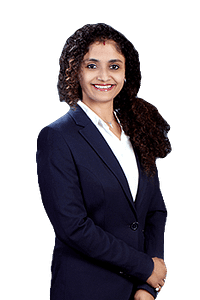 Shyamli Sharma is a Fellow Member of Institute of Chartered Accountants of India with more than 15 years of experience and exposure in the Industry. Working with Domestic and International Clients she has gained experience in Forex Transactions, Taxation and Valuation.
She comes with work experience in the field of Audit & Assurance | Financial Planning and Analysis | Treasury Department | Budgeting and Variance Audit I Compliance under various Laws and Internal compliances. She has in-depth understanding of financial reporting requirements, fair value measurement and impairment testing, financial instruments, creating financial models for various sectors.
Valuation is described as both Art and Science. The foundation of valuation is the ability to understand how a company cultivates ideas or concepts and deploys its invested capital, aiming to drive returns in excess of its cost of capital. Working with corporates she has gained knowledge from the obverse side which gives us an edge for better understanding of our client's business and assets.
Prior to Taxpert she has worked with Corporates like, GMR Group, Neuland Pharmaceuticals Ltd., and AMBA Research India Private Limited in her previous assignments.
She believes in time ticks, never to return. Productivity is never an accident, it is a result of commitment, intelligent planning and focused effort.
Phone: +91 9535788997
Email: taxpert.shyamli@gmail.com