CA Shikha Rustagi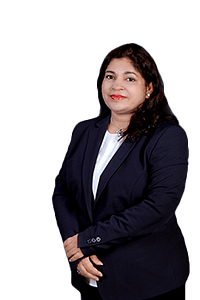 Shikha Rustagi is a Fellow Member of Institute of Chartered Accountants of India with more than 15 years of experience with exposure to domestic and international clients.
She is heading the Valuation Practice at Taxpert Professionals and skilled in handling all types of Valuation in Finance along with handling all the compliance in Finance & Taxation.
Rendering services in Valuation and Regulatory Compliances, she has overseen and played a crucial role in the execution of lot of highly complex Valuations from intangible assets to valuation of Startups.
Having work experience of 15 + years in the field. She is also proficient in handling the financials of Domestic and International clients, finalization of accounts, structuring of Transactions, Tax planning for Individual and Corporates.
She believes in perfection through perseverance. She has an experience of handling various clients & customers with long-term relationship and provided services to the best satisfaction of them.
Phone: +91 9869601240
Email: shikha@taxpertpro.com