Abhishek Sinha
Associate Director - Management Advisory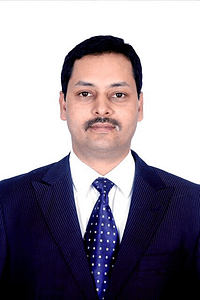 Abhishek's two consecutive failures in the 12th year of education led to the crafting of an Avid, Unambiguous, Unabashed & Outspoken Hustler who has and continues to enjoy the journey of a Serial Entrepreneur after 15 years of a successful journey in the corporate world. The Unabashed him takes the most complex situations head-on.
The hustler Abhishek delivers par excellence. From a freelance trainer on MS Office in 1993 to a Successful Global Management Position and finally a Serial Entrepreneur in 2010, he has seen and experienced almost every function, sector and industry with three decades of experience and expertise in Domestic and International markets. He is a versatile professional.
He has successfully delivered consulting services & solutions and possesses a wealth of transferable skills gained through consulting and project delivery in different functions, sectors, industries and markets.
He is an accomplished professional who has delivered solutions in the most complex environment, consistently controlling and managing multi-million- dollar businesses with globally dispersed teams, delivering clients requirements within schedule and cost. He has managed and mitigated risk across industries and helped his clients optimize processes, better control, maximize profit, reduce cost, and better productivity.
He is a Management Graduate with specialization in International Business (alumnus of Indian Institute of Foreign Trade) and an Engineer in Information Technology with specialization in Artificial Intelligence (alumnus of NIIT). He has been a key speaker in National and International Meets. He, in his capacity, runs Social Impact programs for Schools and Community Healthcare Support Platform.