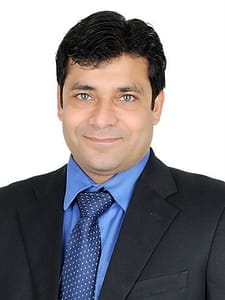 Ravi is fellow member of Bar Council of India and having over 20 years of experience in the arena of Tax Compliance, Consolidation, financial reporting and controlling and business valuation.
He is also experienced as Head of Business Processing Outsourcing (BPO) with excellent analytical skills and result driven attitude.
His interested area of practice are Business development, Compliance management Customer & Vendor management, Project management Fixed Assets management, Inventory management, Payroll management, Banking & Fund management, MIS & Financial reporting.
He is having working experience with one of the best German Consulting firm and has been awarded best employee of the year of 2011-12, 2014-15 & 2016-17. He has also been Awarded as "Go that Extra Mile" in FY 2017-18 Best Team Leader Award in Annual Global Forum in 2021
Phone: +91 9811808131
Email: ravi@taxpertpro.com