CA Aashita Karwa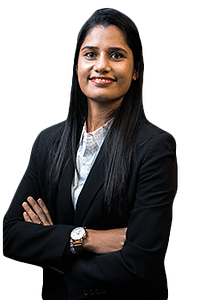 Aashita Karwa is an Associate member of the Institute of Chartered Accountants of India and is associated with Taxpert Professionals as Assistant Manager in Auditing and Assurance Services.
She has an experience of around 4 years in Audit including Statutory Audits, Internal Audits, Tax Audits, Bank Audits, Internal Financial Controls Audits, Accounting Services and Internal Controls. She has assist the function in integrating the control framework into existing methods and documentation along with risk assessment and precision of management review type controls.
She also has an experience of handling clients for the Statutory Audits of various private companies and has been actively involved in preparation of Financial Statements including Notes to Accounts, Annual Reports, & Consolidated Financial Statements, CARO Report, etc.
She is also engaged in review of legal compliance with respect to Corporate Law matters.
She maintains warm relationship with clients and at the same time she maintains the highest level of professional and ethical standards in her work. Prior to joining Taxpert Professionals, she has worked with Manoj Chandak & Co. (Chartered Accountants).
Practice Areas
• Internal Audits
• Statutory Audits
• Bank Audits
• IFC Audits
• Goods and Service Tax
• Income Tax
Sectors Handled
• Knowledge Based Industries (IT / Lifesciences-IVF)
• Financial Services
• Pharmaceutical Sector
• Healthcare
Languages
English, Hindi, Marathi, Marwari
Email: taxpert.aashita@gmail.com
Mobile: +91 9405884282